Aerial construction photography uses high-resolution drone technology to provide a bird's-eye view of your projects.
Appropriate for documenting the progress of construction and engineering projects of all sizes and scopes, drone imaging can also be used for managing your project and overseeing the work of trade contractors.
Hot Shots Aerial Photography offers a full range of expert imaging services using advanced unmanned aerial systems (UAS). Whether you require daily, weekly or monthly project image or video updates or a one-time special project, we offer affordable packages and flexible scheduling for your convenience.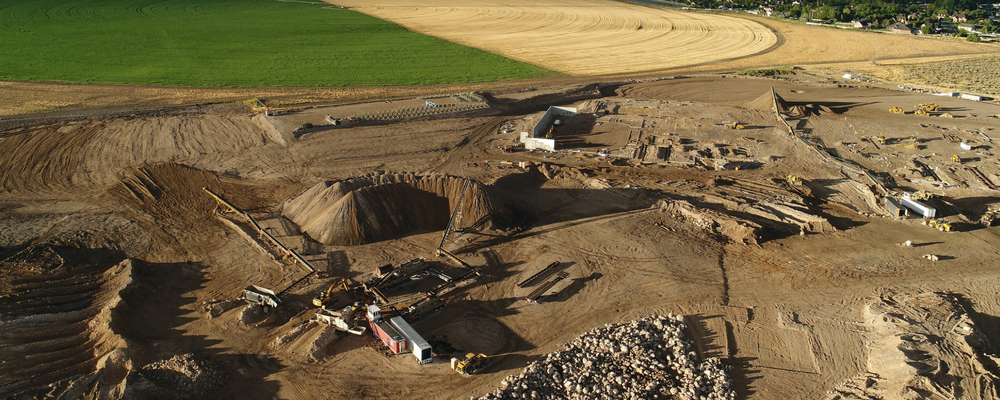 Drone Construction Imaging for Project Management & Documentation
The unique perspectives attainable with aerial photos and videography provide a powerful tool for managing and documenting your projects, from site work to completion and every phase in between.
These tools prove invaluable for developers, construction management firms, engineers and general contractors. Detailed images serve to document your projects for progress reporting as well as legal protection. High-resolution still photos and video footage provide a perspective that is especially beneficial for troubleshooting and managing projects remotely, saving time and money previous lost to travel and in-person site visits.
And, should you find your business embroiled in future legal disputes related to your project, these detailed visual records will serve as compelling evidence to expedite your case.
Aerial Photography for Marketing & Business Development
Construction and engineering clients use aerial photographs as a vital marketing tool. Not only can you use images of past projects to demonstrate your experience, but you can also offer this as a part of your client services package.
These professionally captured images are ideal for displaying in your office or facility and they make impressive groundbreaking, top-out and completion gifts for your clients.
For developers, using drone-captured images and video in sales and financing pitches demonstrates your firm's capacity and commitment to detail.
Drone Construction Videography by Industry Experts
Today, many imaging service providers offer drone photography and video for construction and engineering projects. However, not all of those imaging services understand the intricacies of the industry.
The professional drone operators of Hot Shots Aerial Photography have experience in all aspects of the construction and engineering disciplines. We also offer aerial surveying, thermal imaging and both two- and three-dimensional mapping.
Our onsite construction photography services are also available for special projects, including insurance, safety and forensic inspections.
We deliver your images in a secure digital format that you can download simply and easily at your convenience. And, as you own your images, you can use them royalty-free for any of your business purposes.
Contact Hot Shots Aerial Photography today to learn more about our services and to request your customized package pricing for aerial construction imaging.