Hot Shots Aerial Photography provides professional aerial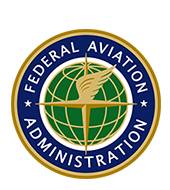 imaging services using advanced unmanned aerial vehicle (UAV) technology.
Our photography and videography services provide value for individual, corporate and government clients. We provide aerial imaging for the construction and real estate industries, farmers and growers, the insurance industry, and energy and power generation, just to name a few.
We follow three fundamental principles in the pursuit of our business: We leverage affordable, reliable technology for our clients. We deliver proven results that you can trust. And we provide exceptional customer service.

Aerial Imaging Results You Can Trust
Our unique skill set combines extensive experience in aviation, construction and engineering, emergency response and forensic investigation. Our team is fully insured and we are FAA certified for drone operation. Because we are committed to providing exceptional and responsive service to our clients, we are happy to customize our imaging capabilities to meet your needs.
Whatever the nature or scope of your project, we deliver results.
Leveraging Innovation to Your Advantage
Always on the leading edge of technology, the Hot Shots team invests extensive resources into the ongoing research and development of our aerial imaging and data collection systems.
Technology provides a wealth of advantages but, here at Hot Shots Aerial Imaging, we never forget that technology exists to serve the needs of our clients. So, while we rely on technological innovation, we only utilize those tools that meet our exacting standards of results and affordability.
As a result, we are confident in – and proud of – the cost-effective results we provide our clients.
Expert Professional Service
Derrick Ward, owner of Hot Shots Aerial Photography, has been a firefighter in Los Angeles, California for 28 years, and is currently assigned to the Los Angeles International Airport (LAX). He is ARFF (Aircraft Rescue and Firefighting) certified. He has extensive training in air-traffic control communication, airport familiarization, HAZMAT standards, and arson investigation in the state of California.
He is also FAA certified (part 107) and has over 2,080 hours of flight time. He typically flies a DJI Inspire 2 with the X5 camera system. He currently lives in Utah and works across the western United States. Derrick's wife Carla is a professional photographer and her specialty is in Real Estate photography. Please visit our Real Estate section to view some of her work.
We understand that every client's needs are different and that's why we don't require you to select from an established menu of services. We listen to your needs, learn all we can about your project, and make recommendations based on our experience.
Our commitment to unwavering customer service and value keeps our clients coming back, year after year.
Whether you need still images, videography, mapping, surveying, thermal imaging or other UAV services, trust Hot Shots Aerial Photography for all of your aerial imaging needs.