Aerial surveying techniques have been used in the United States for more than 75 years. Today, however, technology has provided us with a revolutionary new approach that provides you with survey data in a matter of hours rather than weeks – for a fraction of the cost.
Using advanced unmanned aerial systems (UAS), geo-referencing data, LiDAR and photogrammetry, Hot Shots Aerial Photography provides a full range of aerial land surveying and mobile mapping services.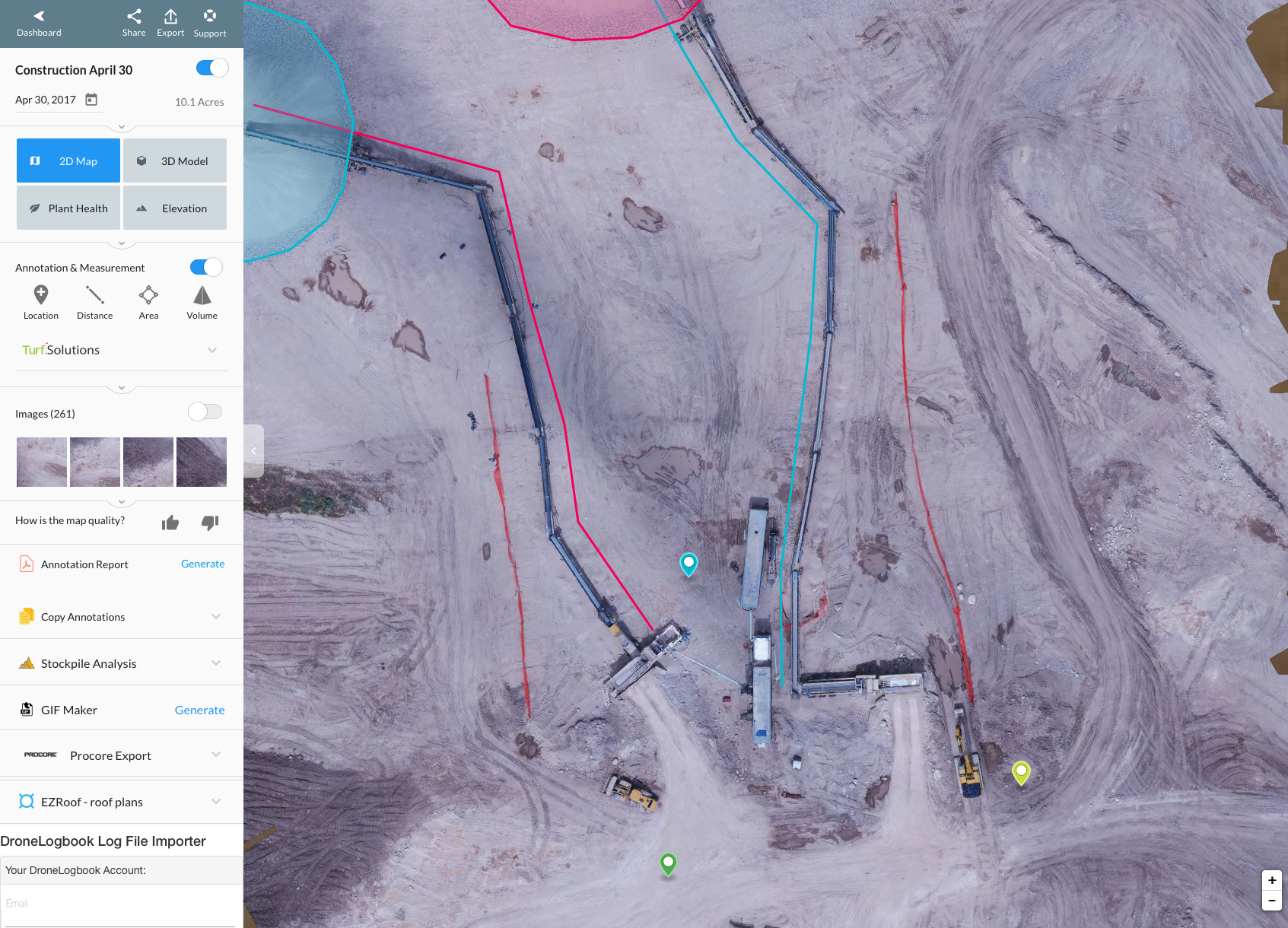 UAV Land Survey Benefits
The primary benefits of using unmanned aerial vehicle (UAV) technology for aerial surveying are reduced costs and significantly faster turnaround times. However, the wealth of data that we can collect with a drone in less than an hour would take weeks using conventional survey techniques. And, the level of accuracy we can provide is unmatched.
For the end-user, drone-conducted surveys reduce project cost and duration. For engineering professionals, our services can free up staff to focus on projects that require a human eye.
Aerial Survey Data Applications
Using high-resolution digital images with geo-referencing, our sophisticated UAV survey technology can produce orthomoasics and 3D models with pinpoint accuracy.
Our data can be uploaded in a variety of formats, for use with AutoDesk and other standard engineering software applications. We can provide orthomosaic raster files, digital surface models (DTM and DEM), contour lines and 3D mesh or point clouds.
Using our UAV survey data with 3D printing technology, you can create full three-dimensional models.
Unmanned Topographic Surveys
Topographic surveys are used in a variety of industries, including real estate and land development. Developers and end users leverage our services for site evaluation purposes. Lenders, investors and real estate brokers also use unmanned topographic surveys as a part of the due diligence documents. For these and similar applications, traditional land surveys are often cost-prohibitive and take too long to complete.
With UAV survey technology, our clients gain critical advantages not otherwise available with traditional methods. Drone surveys easily facilitate the mapping of inaccessible areas and rough terrain – or anywhere that manual measurement presents a challenge.
Hot Shots Aerial Photography provides aerial land surveying as well as a comprehensive range of aerial imaging services, construction videography and photography, agriculture mapping and emergency aerial imaging. With FAA certification and extensive experience, we are committed to meeting the needs of our customers.
With quick turnaround times and exceptionally detailed data, our cost-effective UAV survey services will provide invaluable benefits for your project. Contact us today to learn more about our professional imaging services, or to request a cost estimate for your aerial surveying project.