Real estate drone photography is changing the way buyers shop for new homes and, as a direct result, it's changing the way that Realtors® market their listings.
Bill Brown, President of the National Association of Realtors® (NAR), says using drone photography (and videography) in real estate listings has streamlined the buying and selling process by providing more visual information at a reasonable cost.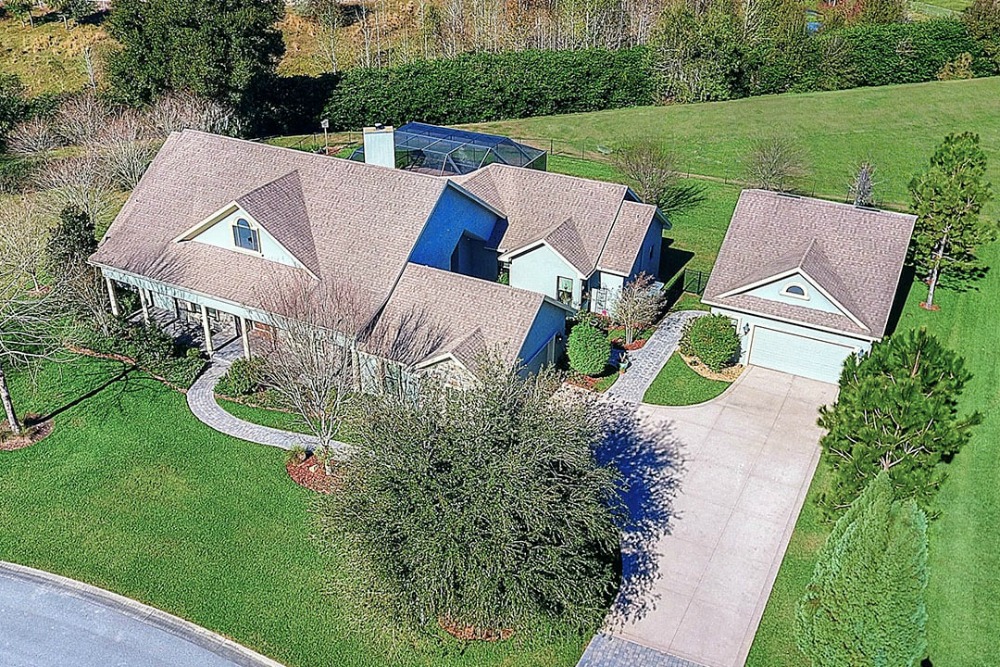 Today, the NAR is encouraging its members to embrace this technology for marketing their property listings, because of the significant benefits it provides.
Real Estate Drone Photos Sell Listings Faster & for More Money
When real estate drone photography first came onto the scene, it was used primarily by commercial developers and agents for large or high-dollar listings. At that time, the technology was rare and expensive, so it only made financial sense for larger listings.
Today, drone imaging is nearly as affordable as professional photography for real estate listings, putting it within reach for any Realtor®. And, because it provides so many proven advantages, the return on investment can be significant.
As every Realtor® knows, visual marketing is what brings buyers to see listings. Professional real estate photography sells homes, on average, 21-40 days faster, and for about $11,200 more than listings that don't use professional images.
Drone Photos Make the Best First Impression
You have 20 seconds to sell a potential buyer on your listing. How do you spend those first 20 seconds?
The research tells us that potential buyers spend about 20 seconds looking at a property listing's featured image (although other studies say it's more like 6-10 seconds). The impression that image makes determines whether they keep looking at that listing or move on to the next one.
A single drone aerial image gives that potential buyer as much information as 10 or more traditional photos. Not only can they see how the home lays out on the site but they can see the home in the full context of the surrounding properties.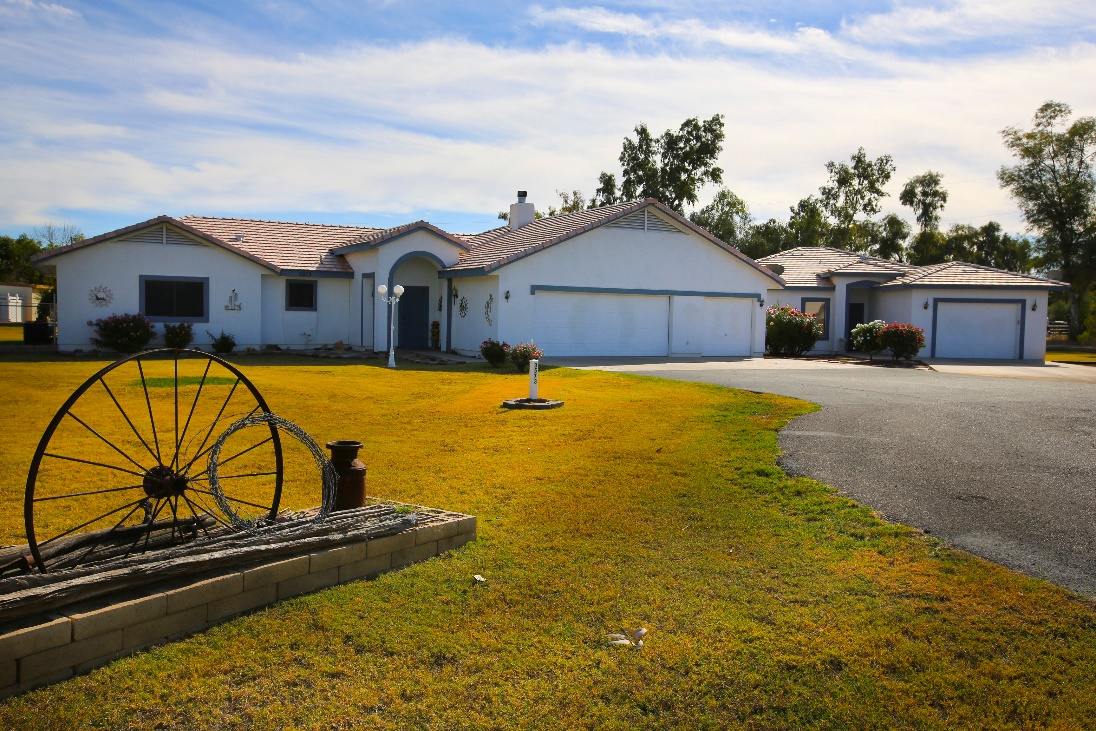 Perhaps even more important, an oblique angle provokes a different psychological response from the viewer. This angle creates a three-dimensional, "bird's eye view" perception for the viewer the creates an emotional reaction you cannot achieve with a traditional, eye-level perspective.
Isn't that a better way to captivate a potential buyer in that first, make-or-break 20 seconds?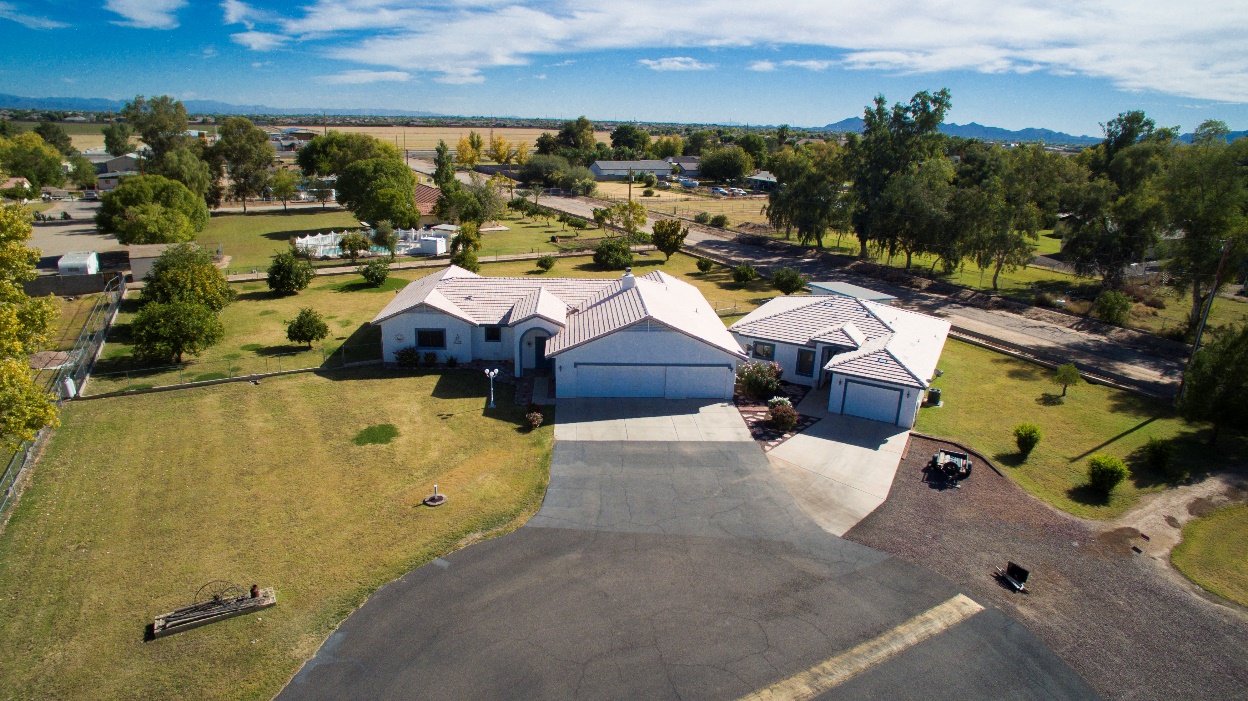 This is the same home as above, but the aerial view shows the surrounding properties, and how the home sits on the land.
Drone Photos for Listings Attract New Clients
Research from Inman puts the bottom line on this discussion: Realtors® who use professional imaging earn twice the commission of those who do not.
Don't forget about drone videos for your property listings. The overwhelming majority of homeowners – 73 percent – say they are more likely to list with an agent who uses video to market their homes. Today, more than 70 percent of potential sellers find their agent online. Because you aren't there to pitch yourself in person, imagine how effectively professional drone photos and videos will make your case for being their agent.
Hot Shots Aerial specializes in drone photography and videography services, including aerial surveying and event videography. Our Realtor® packages are affordable and adaptable to your needs, and appropriate for listings of all sizes and price ranges. Contact us today to learn more about real estate drone photography.